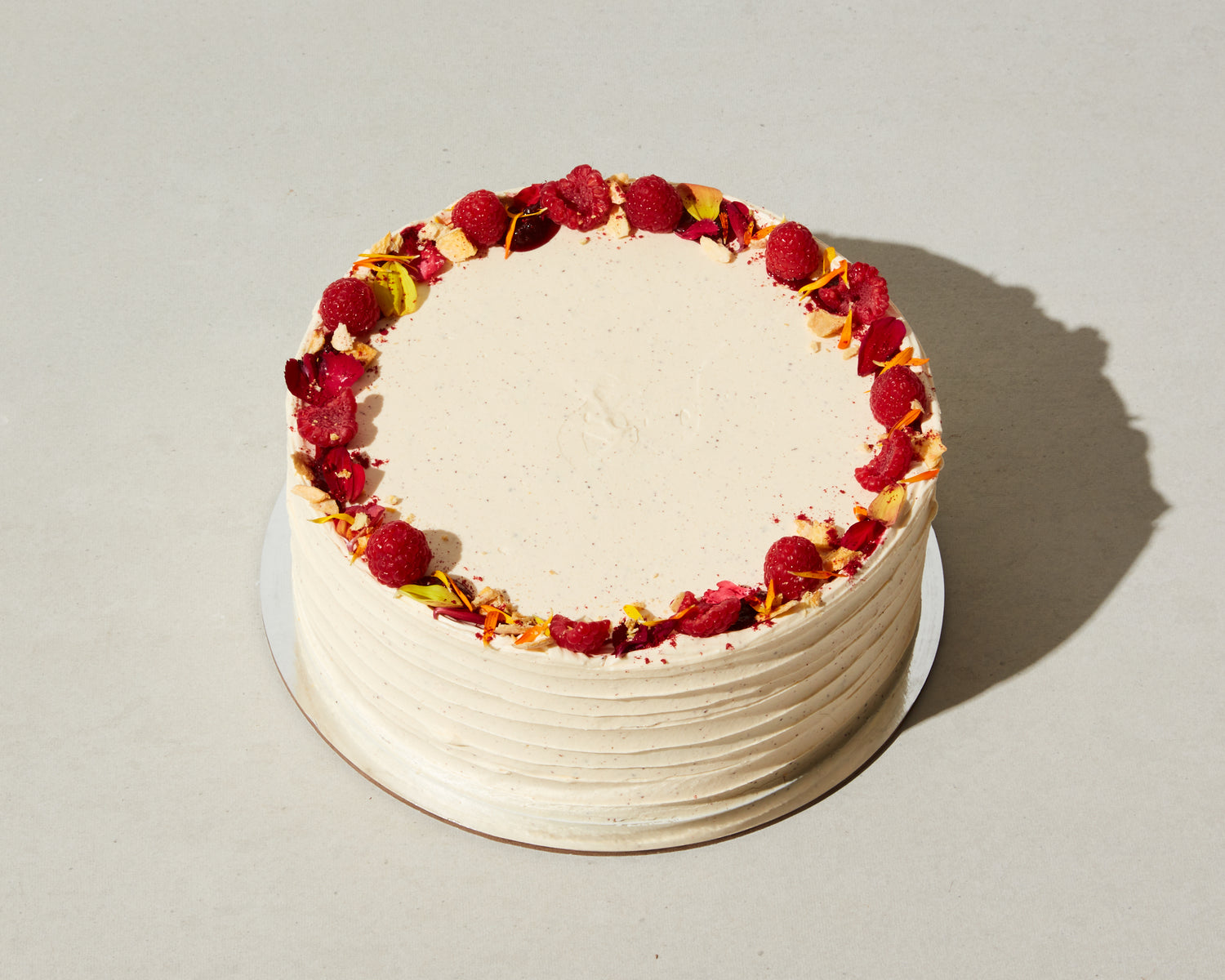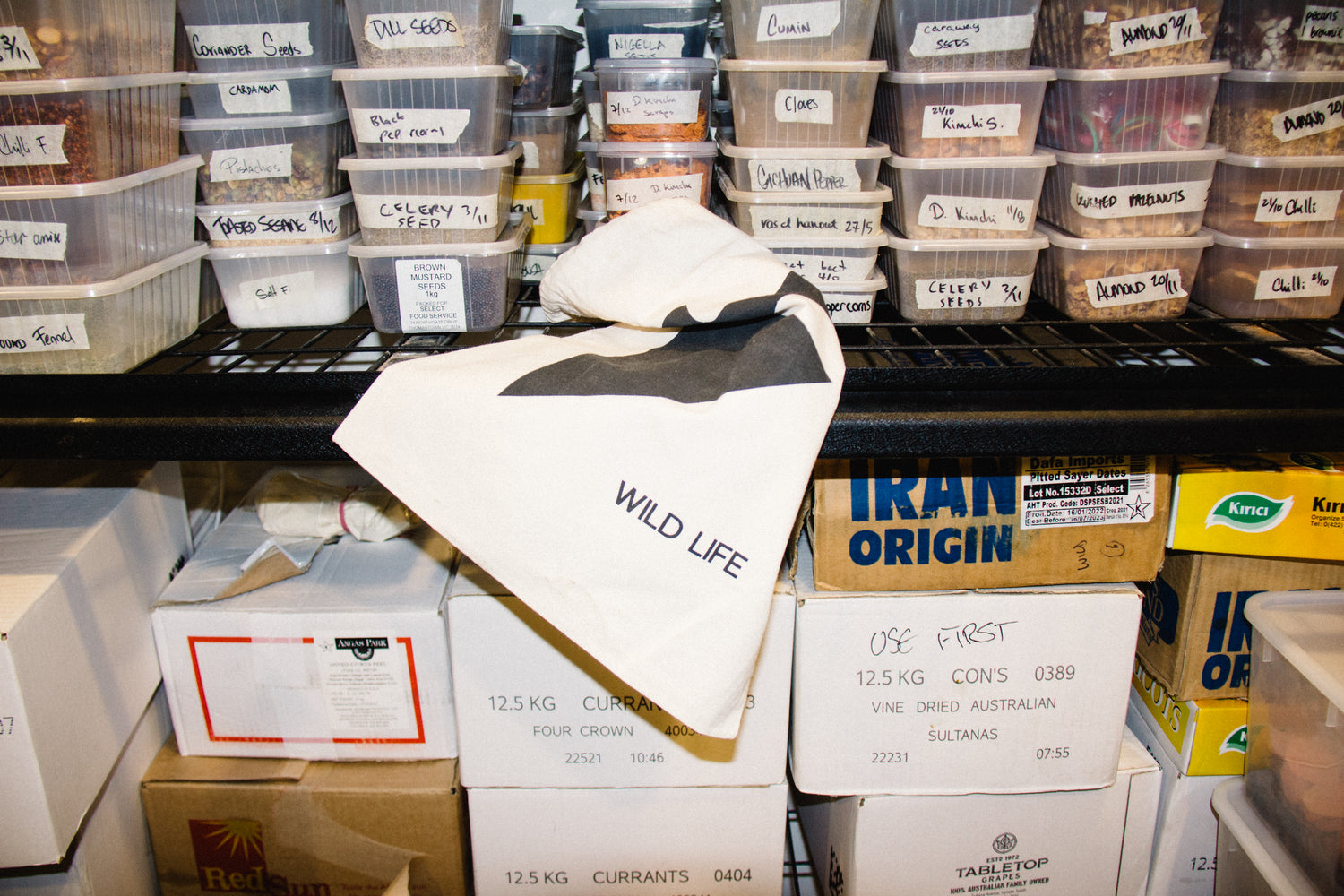 Totes, bread bags, aprons and hats.
Merch
We've made a bunch of items that we use every day that may also be helpful for you at home!
Wild Life is a Brunswick based bakery and cafe that loves sourdough, seasonal produce and community.
Welcome to our online store, where you can order cakes to share with your special people, and learn a little bit more about who we are. Click through to view all of the cakes we have on offer.
As well as whole cakes, we do many things that are best enjoyed fresh out of the oven - in-store - like our croissants, or a warm baguette. Whether with bread, viennoiserie or in the kitchen making sandwiches and preserving the best of the season, we like pulling together exceptional ingredients into the food that you want to eat. Every day.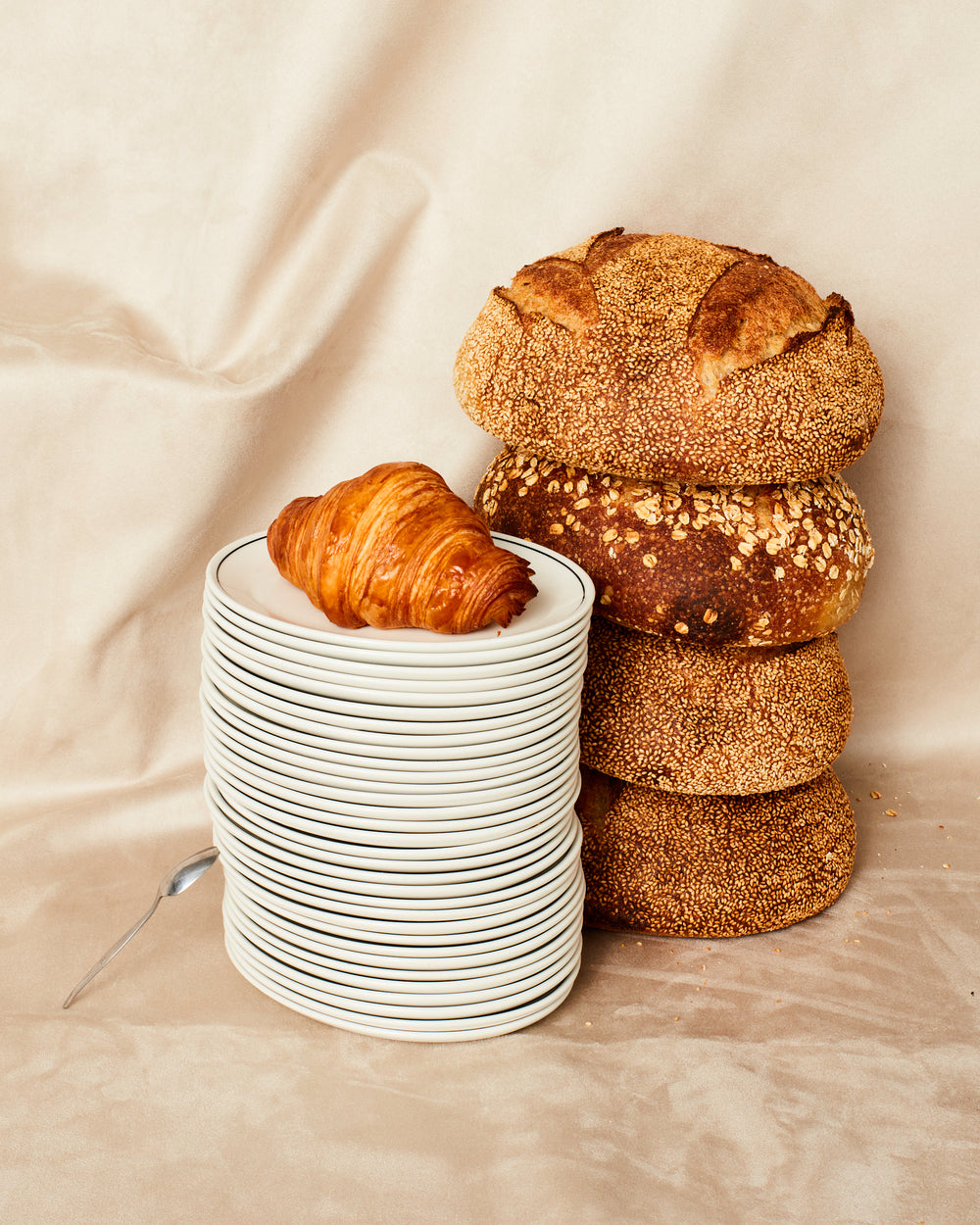 Sourdough
Bread
All of our sourdough is fermented overnight and made with as much local, stoneground, wholegrain flour as we can. Sourcing regenerative and sustainable flour from people we know has become a simple driving ethos for us to work from. Grain grown and milled by Courtney and Ian at Woodstock Flour feature heavily in our offering as well as some exceptional biodynamic grain from burrum biodynamics via expert miller James Fisher.
Viennoiserie
Our viennoiserie team work with an unwavering focus and attention to detail to bring you our best. Simple, sincere renditions of french classics using ingredients that make the kind of viennoiserie that we want to eat. Flakey, huge layers, not too sweet, supremely buttery and complex.
These pastries are impossible to do justice on the internet, they are best eaten fresh, and as soon as you can get your hands on them.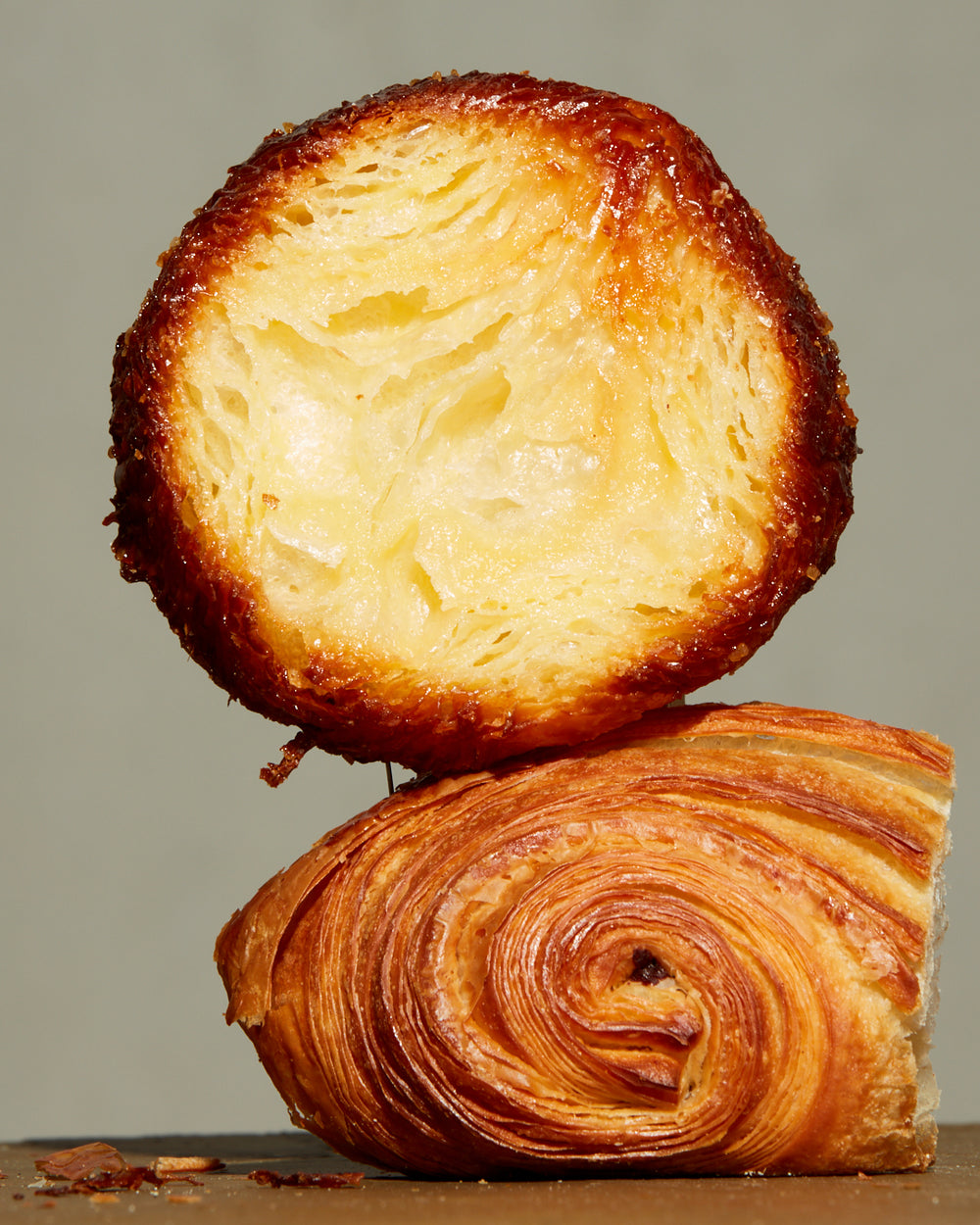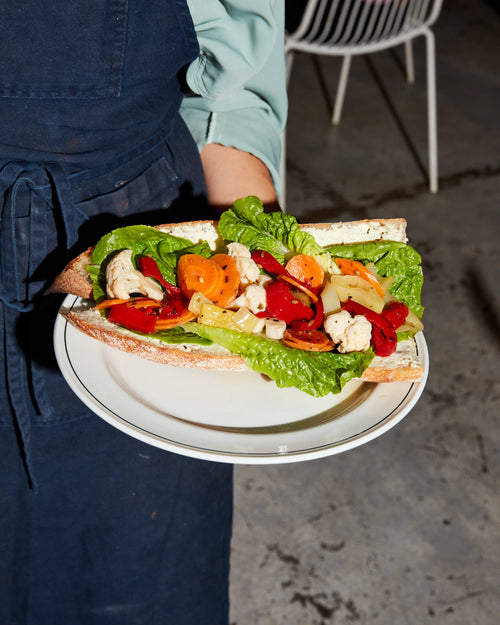 Kitchen
We are a bakery that loves seasonal produce. We work with suppliers that are able to bring us exceptional produce day-in-day-out as well as local food producers that are passionate about growing food to restore the health of our soils and local environment.

We like to buy produce from people like Paul at Days Walk Farm, who work tirelessly to grow exceptional produce, often old world varieties rarely seen in supermarkets and most kitchens whilst retaining a strong focus on low input, minimal irrigation regenerative farming practices. Think organics, but taken to the next level!
The food our kitchen makes is simple, low fuss and aims to make things that you could eat every day. The stuff that you mean to make for yourself at home. Simple food, made with exceptional ingredients.
Preserves
Wild Fermented
Alongside our kitchen, we have a small, dedicated preserves and fermentation department.

Prescribed to a simple adage. Take the best in season, eat it while it's good and save the rest for later. We have been working on taking the exceptional produce that we can find, letting the wild cultures work their magic, then storing them for you to take home and cellar, or demolish for your next meal.
Over the next years, we hope to have amazing fresh produce on the menu as well as exceptional fermented treats that have been stored while they were in abundance.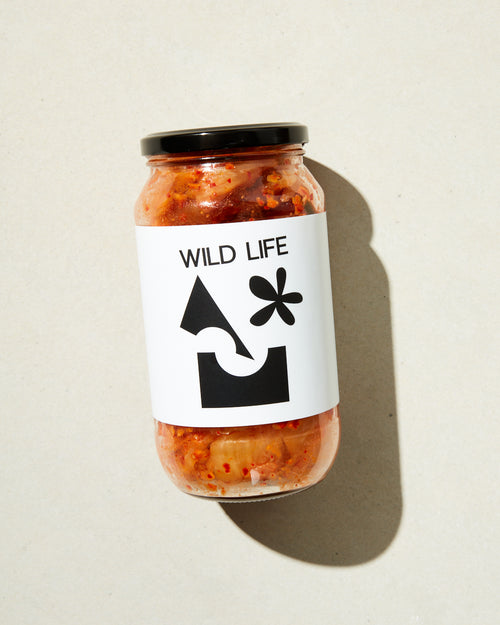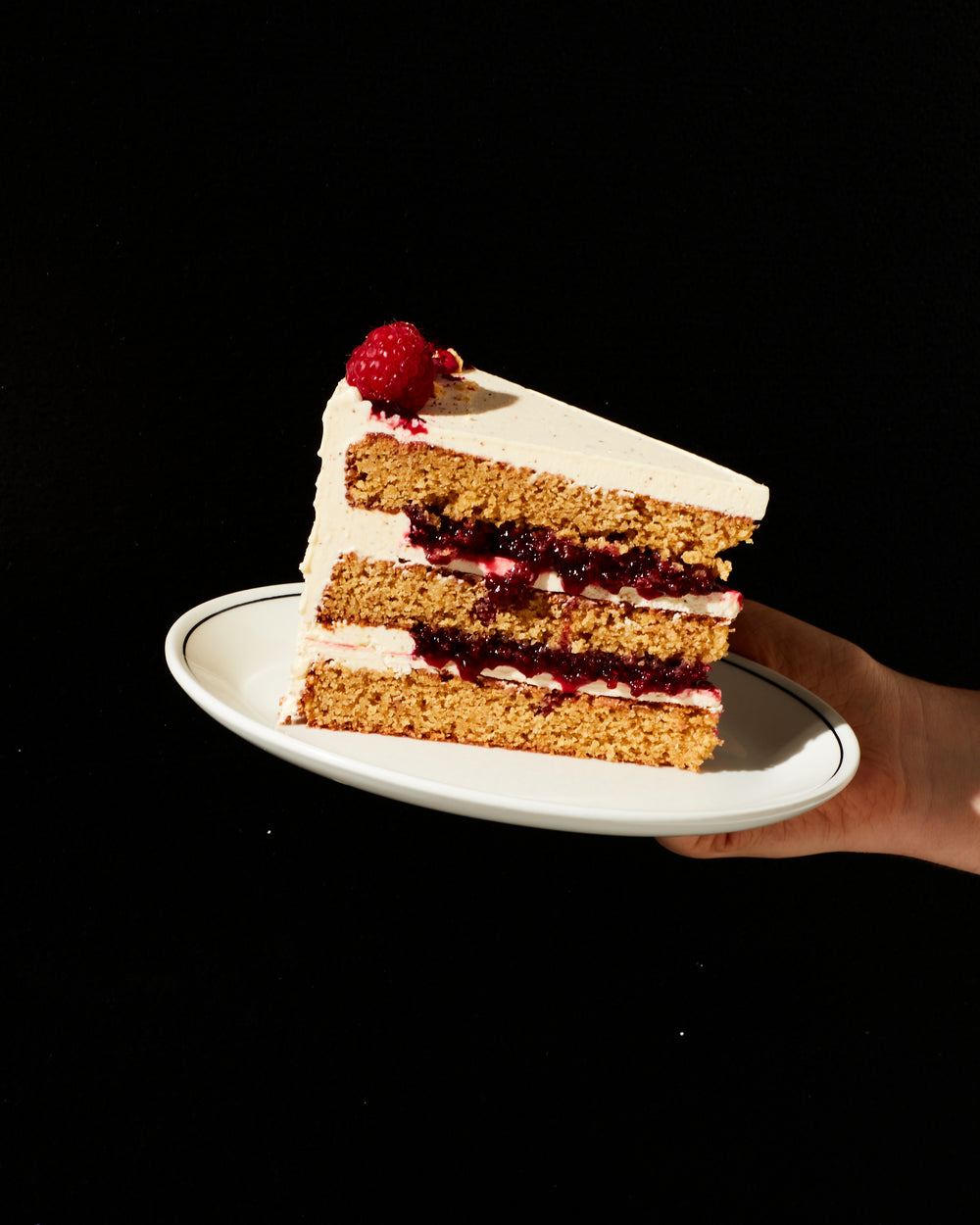 Pastry
For special occasions, or just an afternoon treat, we are baking cake by the slice, or whole at our new bakery on Sydney Road - Wild Life Superette.
While they're simple in their deliciousness, they are often beautifully ornate and not at all simple to make. Over the years our cakes have shifted and morphed as our pastry chefs have grown, slowly crafting what is now a uniquely 'Wild Life' cake offering. We love to take simple, rustic cake ideas and reimagine them in the best wholegrain flours and seasonal ingredients we can get our hands on.
You can come in and get a slice of our cakes any day of the week, or order one whole for your next special occasion.